I am a Wanaka based fine artist, a painter, mother and a lover of finding beauty in simplicity.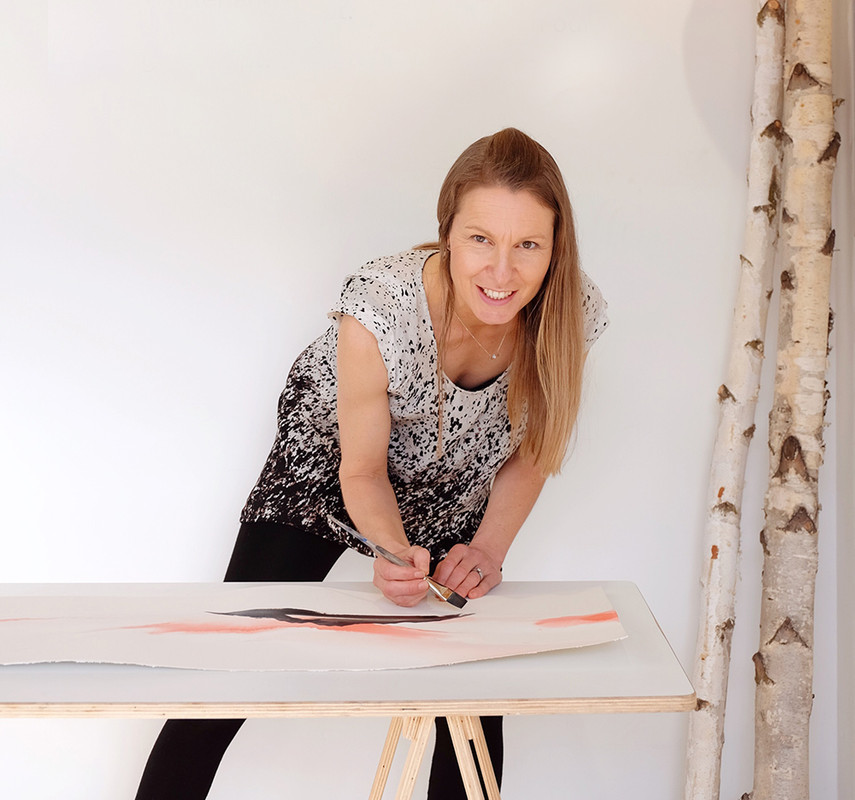 I have a Fine Arts degree specialising in Painting from Elam School of Fine Arts in Auckland, New Zealand and live passionately surrounded by the lake and mountains. I am grateful everyday to live in such a beautiful and inspiring part of the world. I try to see the beauty in everything and have a strong appreciation for simplicity and seek to capture this in my art.

My artwork is inspired by the environment I choose to immerse myself in - the mountains, clouds, lakes and beaches surrounding Wanaka. I have a loose abstract style and often find my best works are creations of impulse and experimenting in my studio. I seek to evoke with my art a landscape of tranquility, familiarity and simplicity.
I am somewhat an unconventional watercolourist, often using dried grasses for a brush as well as wide brushes and preferring to experiment and challenge myself every time I enter my studio. I like to find the stillness within before starting a painting, often by meditating or just by pausing and recognising the present moment. I then feel an overwhelming sense of calm captivate me and I'm able to completely surrender to focusing just on painting and thinking of nothing else. My best works are when I feel balanced and content and that's when the magic happens.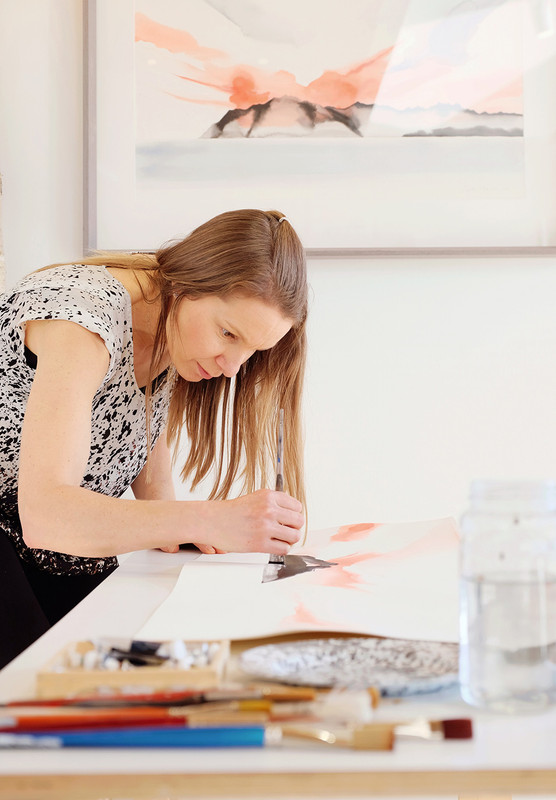 All original fine art works are on French ARCHES or Fabriano Artistico professional grade watercolour paper. I release multiple original fine art collections each year as well as one print range of select works and they are limited edition fine art giclée prints. Every print is hand signed, numbered and dated with the year of release as well as the title.

Sign up to my e-news to be first to know about my new art collections and print ranges.

I am available to create a unique artwork especially for you by commission and wholesale or gallery inquiries are also very welcome.

View my artwork in person by appointment in my home studio in Wanaka, New Zealand.
Please contact me ~ sophie@sophiemelville.com ~ +64 (0)21 520 425

Save
Save
Save
Save